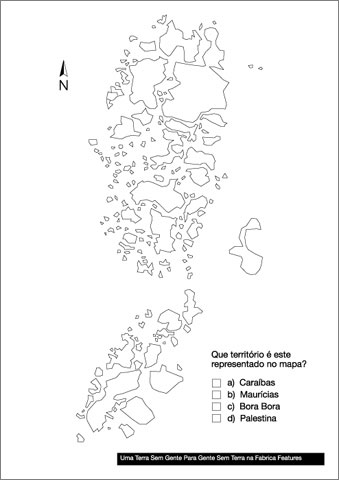 30 Sep

A LAND WITHOUT PEOPLE FOR PEOPLE WITHOUT LAND
Nuno Coelho's Exhibition.
It is an exhibition of interactive graphic posters about the conflict between Israel and Palestine. It produces a visual speech around the social tensions of everyday life in this region where three continents collide, and proposes a new approach to think about conflict. The speech is critical but also ironic and, in a relaxed way, exposes the current situation by inviting people to colour the maps and drawings throughout the exhibition.
After the presentations in Lisbon, Porto, Coimbra, Guimarães, Berlin, Barcelona, Valencia, Hobart etc., it opens this Saturday 2nd of October, at 3p.m., in the Municipal Library of Santa Maria da Feira.
see project