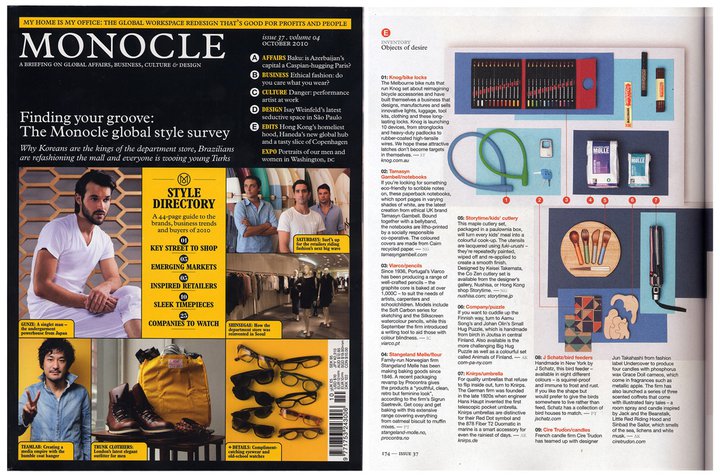 06 Oct

VIARCO PRODUCTS IN MONOCLE
Viarco highlighted in Monocle October edition!
"Since 1936, Portugal's Viarco has been producing a range of well-crafted pencils – the graphite core is baked at over 1,000C – to suit the needs of artists, carpenters and schoolchildren. Models include the Soft Carbon series for sketching and the Silkscreen watercolour pencils, while this September the firm introduced a writing tool to aid those with colour blindness".
in monocle
Monocle