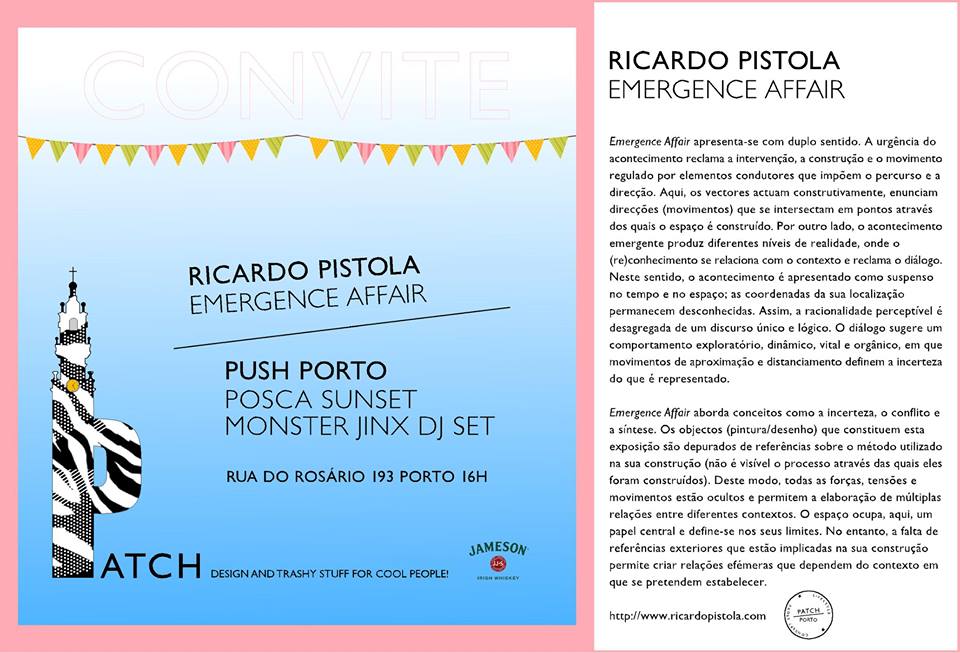 19 Sep

RICARDO PISTOLA AT PATCH PORTO
Emergence affair of ricardo pistola.
PATCH Lifestyle Concept Store invites for the inauguration of the Ricardo Pistola's "Emergence Affair" / Posca Sunset and Monster Jinx dj set by Push Porto (Illustration and Urban Art Festival) with the support of Jameson Irish Whiskey!!! Saturday from 4pm in Rua do Rosário 193 Porto, entry is free and presence is mandatory.
Ricardo Pistola