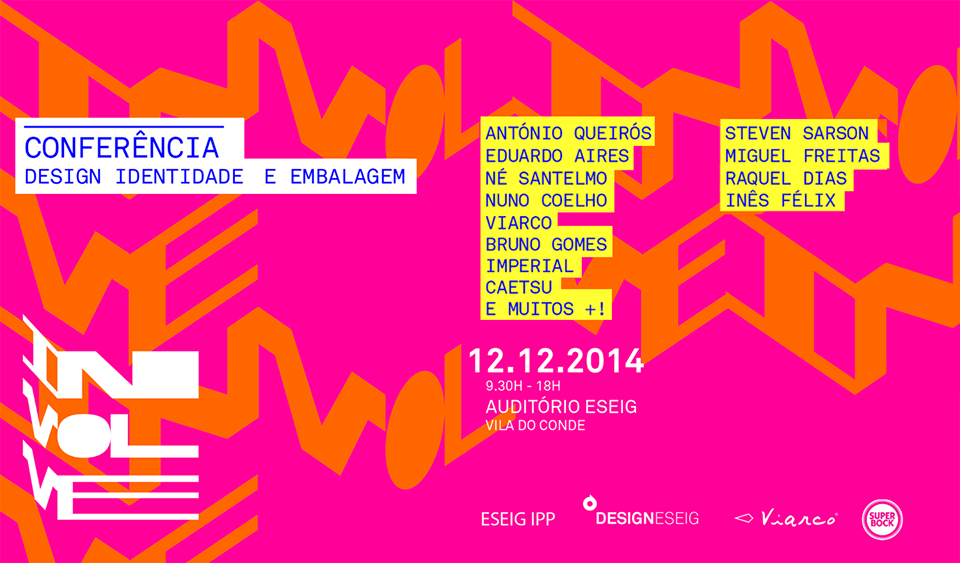 11 Dec

DESIGN CONFERENCE IN ESEI
Conference about Design, Identity and Packaging.
INVOLVE focuses on themes such as Identity, Packaging in Markets, Materials and the cycles from Process to Project and from Project to Product. It has well-known names in the panorama of regional Design and companies Design as guest speakers, as well as students and teachers of ESEIG.
We invite you to join us! Entrance is free.