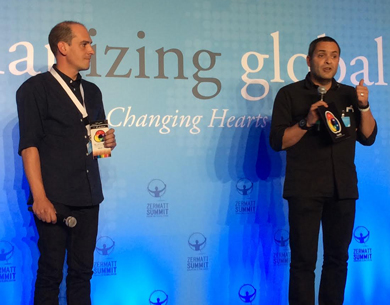 30 Jun

CO-CREATION COLORADD PROJECT
Viarco and ColorADD together in Zermatt Summit/Switzerland.
After two intense days of sharing experiences about how social organizations and businesses can work together to create social well-being in a sustainable way, it is time to decide the winners.
We did not win, but we returned proud and with the true sense of accomplishment, because we were able to sensitize everyone to the problems of colour blindness and the importance that ColorADD has for the social integration of people incapable of identifying colours correctly.
Here we leave the recognition of the winning projects' merit that inspired us and motivated us to continue on the way for ColorADD, to definitively affirm itself as the universal language of colour and will include 350 million colour blind people in the world of colour.
See Winner